At the age of 33, Robinho is a free agent after having departed from his latest club which was Athletic Mineiro back in 2017. Even though the Brazilian player can still perform at a fairly high level, there is a realistic chance that Robinho might not be able to play at a competitive level, especially considering the recent events that have been emerging involving him being linked with a gang-rape.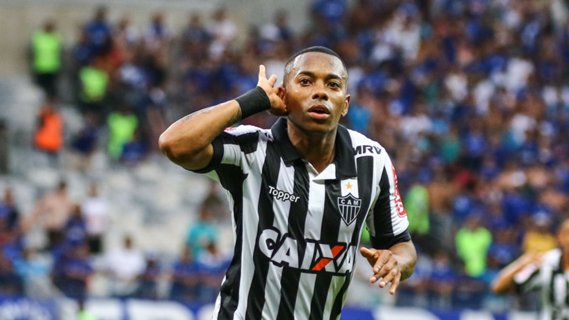 Back on November of 2017, Robinho was sentenced by an Italian court to 9 years in prison after a conviction was made which dated back to 2013 where the former Ac.Milan player is believed to be entangled to a physical abuse with a 22 year old woman at a nightclub in the city of Milan.
There are however, rumors going on suggesting that the Brazilian outfit Santos is interested in signing Robinho and allowing him on returning to his childhood club where he spent his youth before eventually going on to sign with the biggest teams in Europe such as: Real Madrid and Manchester City.
Whether or not Santos is actually still interested or not in securing the services of Robinho even with his recent conviction, this hurts the image of the Brazilian player who ultimately failed to live up to the expectations of the media that were created back when Robinho was only a youngster.
The experienced player has responded to these allegations by stating that he will take all the legal actions and tools necessary in order to show and prove his innocence.
Following his departure from Athletic Mineiro, Robinho, the Brazilian player outlined some of his near-future plans as he said: "Honestly, I haven't made up my mind. First I'm going to turn off the telephone and have a break. I want to rest with my family because the holiday period is short''
This break and rest that Robinho wanted to have might have to be postponed due to the recent allegations of physical abuse and if everything is indeed true, it will significantly hurt his image to a point where his professional playing career could be over.