Robinho is one of the those players who during the early stages of his career, was a standout performer but as his playing career developed and progressed, his impact in his former clubs began to diminish up until a point that top European clubs lost faith in him and he had no other choice but to return to his homeland in Brazil.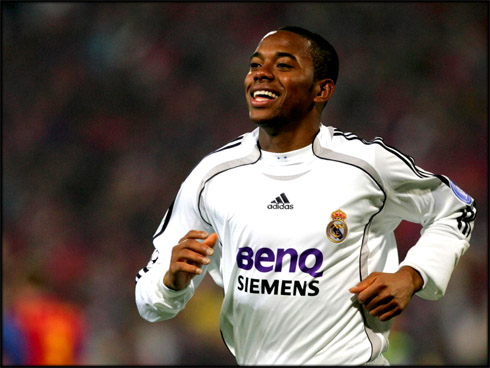 The Brazilian made his way through various top European clubs including: Manchester City, Real Madrid and Ac.Milan. Even though it was not a complete disaster as Robinho managed to lift various pieces of silverware, his appearances simply never were at the same level as initially expected from the hype that was being built from the media and from Pele himself as he considered Robinho to be his successor but it all fell apart.
In a recent interview, the Brazilian player who is currently performing for Athletic
Mineiro has talked about how it was to perform in a top club such as Real Madrid as well as who was the most remarkable player to work alongside with.
¨ I have had the joy and happiness to have play with footballers that have a very high level in Real Madrid such as: Zidane, Ronaldo and Guti. Players who are technically spectacular but if I had to choose, I would stick with either Zidane and Ronaldo as both of them were world-class and it was a marvelous point in time of my career¨
¨My exit from Real Madrid was very controversial from my own part as I was very young, impulsive and another entirely different mentality, my behavior was not good or professional¨ Robinho said as he revealed details concerning his time spent at the Santiago Bernabeu.